5 Reasons Why You Need Annabelle Designer Dresses For Different Events
If you have decided to buy a Annabelle designer dress, you will have plenty of choices. You can choose from a wide selection of strapless, sweetheart, floor-length, gathered A-line, and ruffled designs. Annabelle dresses are also available with convertible panels, so you can change the neckline and strap details depending on your event. You can also choose a detachable tulle sash for a more customized look.
Ruffles Dresses
If you want to look gorgeous and elegant, you can choose a beautiful dress with ruffles. The Annabelle designer line offers a wide range of dresses, available in many colors and sizes. Here are some examples of the kinds of dresses that can be worn for different events.
This dress by Victoria Beckham reminds us of a doll from the horror movie Annabelle. The dress has ruffles, puff sleeves, and a straight jacket. It sells for more than $1500. Unfortunately, most sizes are sold out. But you can still find similar options online at dressmeupny website..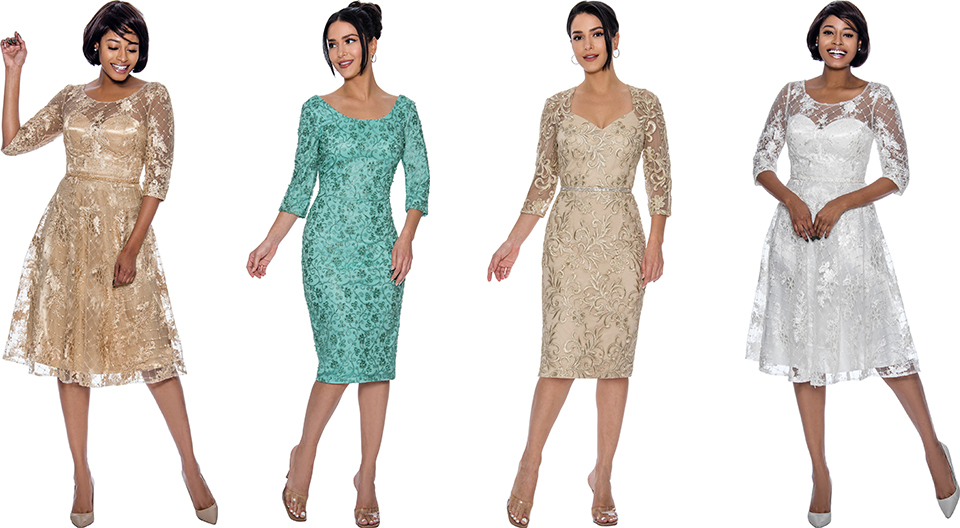 Sweetheart Neckline Dresses
A sweetheart neckline is an elegant way to dress up a revealing dress. It is often used for weddings because it complements a woman's bust. Annabelle dresses have a sweetheart neckline that elongates the body and enhances features. For a simple, elegant style, try a sleeveless dress with a sweetheart neckline and off-shoulder straps. A lace dress with a sweetheart neckline will add princess charm to your look. This designer has created a number of sweetheart neckline styles for different occasions.
Another stylish option is an Annabelle Designer dress with a sweetheart neckline that can be shaped differently for various events. This dress can be purchased in different colors and sizes. Annabelle is a great choice for brides-to-be looking for a simple, yet versatile dress with a unique sweetheart neckline.
The sweetheart neckline is flattering for women with average busts. It will also emphasize your chest and arms. Brides with small chests can wear this style if they prefer to show off their chest area. Full-chested women can opt for a more supportive style such as a portrait neckline.
Strapless gowns feature a sweetheart neckline for different occasions. These can be strapless or off-the-shoulder and can come with detachable statement sleeves. These dresses can also be worn with a veil.
Floor Length Dresses
This floor-length gathered A-line skirt Annabelle dress from Dressmeupny.com is a stunning style that would be suitable for various wedding occasions. This style features an off-shoulder bodice and sweetheart neckline, convertible panels, a floor-length a-line skirt, and detachable tulle sash. It is available in tons of colors and sizes.
A-line dresses have long been a popular silhouette, with the bodice often fitted and the skirt flared out at the waist. During the 1950s, Dior released a collection featuring many different styles of a-line dresses. The dress silhouette is known for emphasizing the waist and the bust, creating a slim hourglass figure. It flatters virtually every figure and is very versatile.
Among the many styles available, the "Ayla" gown is a beautiful choice. It features a beautiful ombre pearl tulle overlay. The "Natasha" gown is another stunning choice. Featuring a delicate chiffon lace bodice, this gown features a sweetheart neckline and a ruched chiffon skirt.
Whether you're looking for an elegant dress for the office or a fun night out on the town, an A-line dress is the perfect choice. Its loose silhouette can be worn to many different events, and it is still comfortable enough to hide your hips.
Shirred Strapless Bodice Dresses
You can find different styles and colors in the Annabelle Designer dresses. These dresses are handcrafted and feature intricate details. Some designs have a strapless bodice while others have a shirred one. They are a great option for those who want to show off their shoulders and arms without exposing too much.
This shirred strapless bodice dress from Annabelle features a sweetheart neckline and a floor-length, gathered A-line skirt. The bodice also features convertible panels that allow you to alter the strap and neckline details. It also has a detachable tulle sash. To get your favorite Annabelle Designer Dress, visit our Anabelle Designer category at DressmeupNY.