Are you hunting for stunning attire to look drop-dead gorgeous at your family or any other formal event? Pheww! We know it's not that easy, and you might be stressed about not getting a perfect fashion designer's party dress.
Choosing a party dress is a pretty challenging task, especially when you've hundreds of options available in front of you. Without a shadow of doubt, you can't put your hands on any formal dress as not every dress is perfect according to your physique. So, choosing the right type of party dress is tricky if you have a short time, a limited budget, and a wide variety of options available.
What to do in this situation? What if your selected dress doesn't fit the occasion's formality? Or what if it doesn't fit on your body?
You must dive deep into this content if you're also passing through the same situation. That's because today's article is all about crucial factors you must consider before buying a fashion designer party dress.
4 Foremost Things to Consider
Skin tone, occasion's formality, dress colors, budget, body shape and many other points need your attention before you put any fashion designer party dress in your cart. Here in this section, we are going to discuss a few. So, let's start.
1.Don't Forget to Know About the Dress Code
The first and foremost thing is to consider the formality of the occasion. Like a birthday party and wedding party themes keep a lot of differences. Women want to shine brightly; thus, they opt for bright and shiny color dresses. But some basic rules, like length, color and fabric type, determine the party's formality.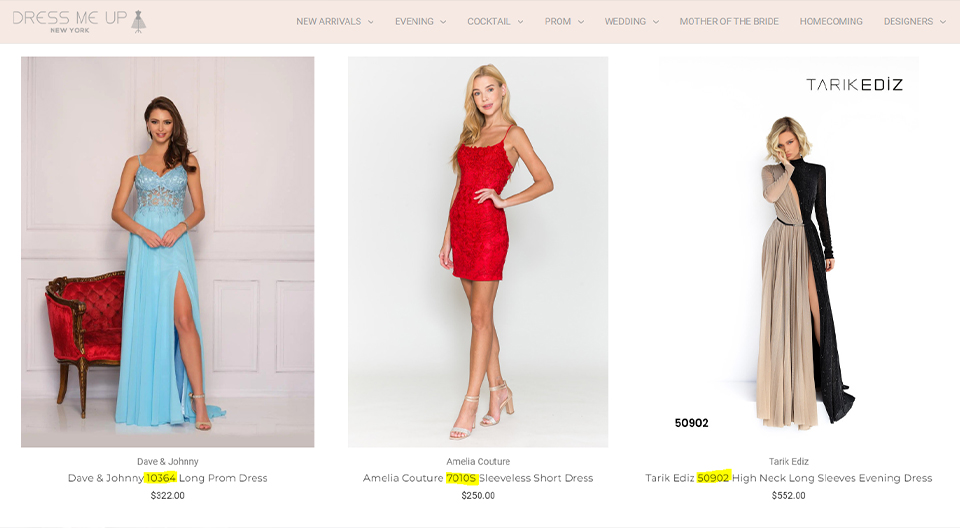 Length Should be Perfect
For formal parties, currently, floor-length dresses are at the top. You can check Annabelle Fashion Designer dresses from Dress Me Up NY.
For casual parties, the demand for knee-length dresses is quite huge. For this, you can check Alexis & Matthew Premise party wear dresses.
For cocktail parties, you can pick either knee-length or floor-length dresses. For this, you can check Ellie Wide by Mon Cheri collection.
Picking a Right Color
It is better to wear dark and solid-coloured Clarisse designer party dresses for evening parties to look classy and beautiful.
Neutral colors like gray, brown, and off-white colors can go with all types of versatile events. The black color Portia & Scarlett dresses are universal party wear dresses all across the globe.
Choosing Right Fabric is Essential
If you are going to formal parties, it is better to choose Colette by Mon Cheri silk, glossy synthetic or satin fabric party dresses. You can choose cotton or denim in medium or dark shades for casual parties.
2.Pick the Dress According to Body Shape
If you want to look perfect at parties, then you need to think twice about your body type while purchasing a party dress online. As we know, we can't test a dress while shopping online; therefore, you need to check its dimensions, style, weight, etc.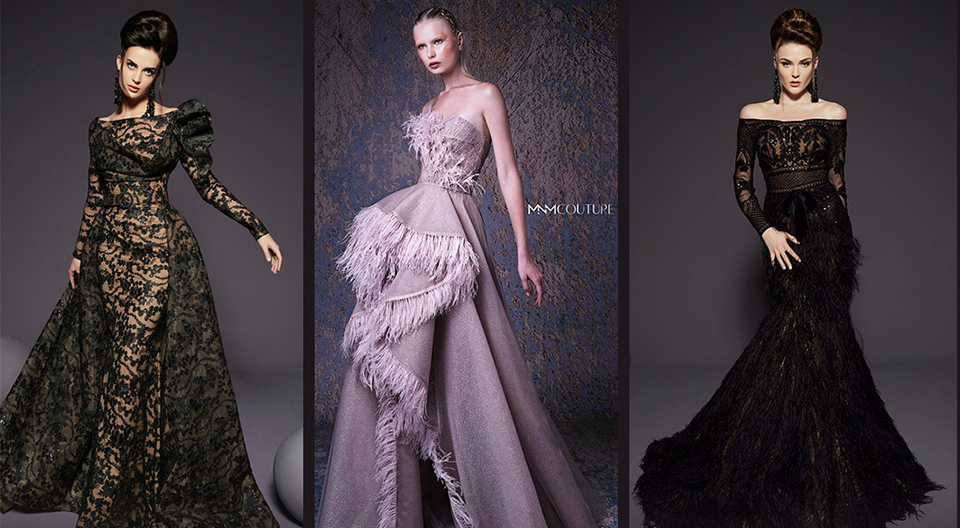 You can quickly check style and weight, but how determining our body shape is an essential task to consider at this moment. Here in this section, we have discussed five different types of body types and what to wear on them. Let's have a look at them.
Pear-Shaped Body Dresses
The pear-shaped body figures have narrow shoulders and wide hips. To minimize the broad hip effect and to look fabulous at parties, boat neck dresses, cowl necklines and square necklines are widely used from Alyce Paris and Ariana Vara by Mon Cheri fashion designer's party dresses collection.
Wedge Figure Body Dresses
If you have a broad chest & shoulders with slim hips and waist, your body type is a Wedge Figure. It is better to choose flattering dresses of Stella Couture to focus on the hip in this body type. You can also select high-waisted style dresses, but it is better not to choose spaghetti straps dresses.
Rectangle-Shaped Body Dresses
You can wear Celavie or Cameron Blake sweetheart-necked or scoop-neck party dresses if you have similar-sized hips, waist and shoulders. The main aim is to get the body in a curved shape to look attractive and cool at the parties, and you can acquire this with ruffles and ruching on the sides.
Apple Shaped Body Dresses
You are from apple-shaped figures if you have broad shoulders, waist and chest but narrow hips. With this body type, your main goal should be to make your hips wider with a torso look. It is highly preferred to choose Colors Dress, Dancing Queen or Ellie Wilde v-necks, high belts at the waist and solid color dresses.
Hourglass Figure Dresses
The hourglass figures can wear anything at parties as they have perfect body shapes. But it is better to pick things with balanced proportions. Don't go for the full tight or baggy dresses. Pick high waist styles with proper accessories.
3.Match Dress Color With Your Skin Tone
Before choosing the dress color, it is better to determine your skin's undertones. Otherwise, you might ruin your presence at the party. Here in this section, we will tell you the dress colors according to the skin tones. So, let's have a look.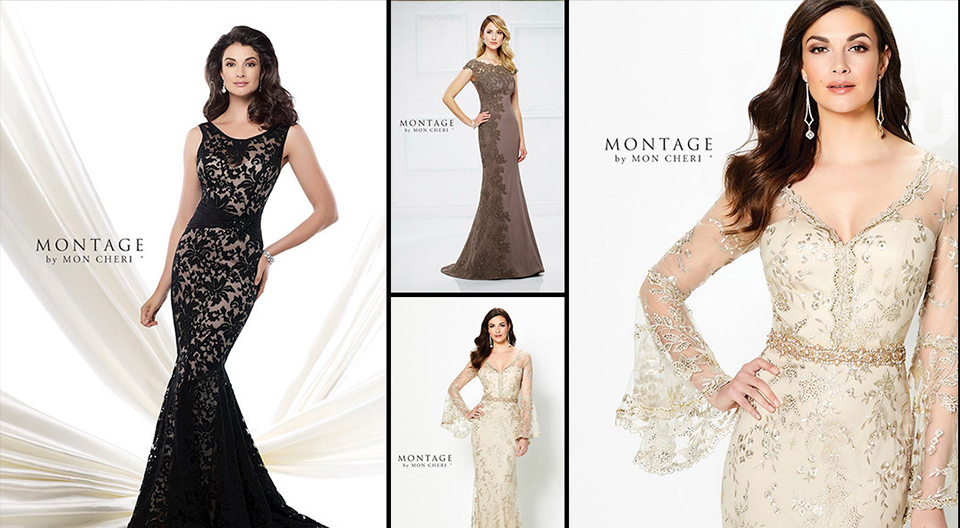 Warm Tone Complexions
The warm tone skins look great in the earth tone colors. If you wear Lara Design, MNM Design or Dave & Johnny red, brown, off-white or yellow coloured party dresses, you can convert your simple personality into an attractive one without hardcore makeup.
Light Tone Complexions
The light tone complexions are not found in an abundant number when we compare them with warm-toned faces. But they usually stand out with purple, green, orange and blue colors at the parties.
Neutral Tone Complexions
The neutral tone complexions can be found all across the globe. White or other subtle colors look great on them. It is effortless for them to pick up a party dress without any fear.
There are tons of websites which are selling Fashion Designers Party Dresses 2022. But to shop for the most exclusive and limited stock party, wedding or other fashion designer dresses like Montage by Mon Cheri, Morilee Bridesmaid, Morilee Sticks & Stones, Morilee Quinceanera, Morilee MGNY, Rina Di Montella or Social Occasions by Mon Cheri, you can check the "Dress Me Up NY" website.
4.Cost and Versatility- Points to Not Ignore At All
Do you think the above-discussed points are enough to complete your shopping process? No! There's another critical step; it's cost and versatility. Like if you go with a short black colored party dress, it will be worth more as you can wear it at parties, weddings and other occasions.
On the other hand, if you pick a hefty, heavy and fully formal red ceremonial dress, you can only wear it at formal events. For casual parties, you'll need to buy another dress. So, if you are on a tight budget, look out for those you can wear on multiple occasions. By checking the versatility, you can save both money and time.
Final Thoughts
It won't go wrong if we say that picking a fashion designer's party dresses has become easy peasy now. Yes, knowing the dress code and your skin tone is essential. But also take a look at your body shape to get the dress that feels to be truly made for you. So focus on the points discussed above, and you'll find the right option to become the star of the show.
We wish you good luck with your purchase!