A trendy clothing line for women of all ages and shapes is designated as Portia and Scarlett. Over 100 locations worldwide now carry their brand, which was founded seven years ago. They offer a large number of collections; there are currently more than a thousand styles available.
They specialize in elegant evening gowns that mix shape and color scheme to produce ethereal, romantic looks. Their incredibly feminine designs feature show-stopping flourrishes like halter necklines or deep Vs., as well as pink and bright color palettes. The outfits worn by Portia and Scarlett highlight each woman's inherent femininity and curves.
The featured collection
The Portia and Scarlett dresses collection come in a variety of hues, with many dresses coming in more than one hue. The season's dominant hues are blue and green, which conjure feelings of being by the sea. The seasons of summer and spring, when people are eager to stretch out and rest after the hectic pace of the holiday season, are ideal for using these soft, unobtrusive coolers. You and your companions may experience sensations of peace and joys as a result of the relaxing impact these colors have on the human psyche, which makes a memorable night out appear uncomplicated and enjoyable.
However, those who want a stronger appearance could adore yellows, oranges, and red hues that really flare out and make them distinguish apart from the crowd. Find a dress that complements the appearance you wish to attain by trying it both ways!
Serves Pageant across the globe
When several beauty pageant competitors won awards while donning Portia and Scarlett dresses, the trendy looks of the two women initially started to garner attention. With more than 100 outlets now operating in more than 20 nations, the family firm has since taken the name global. Although Portia and Scarlett's business office are in Sydney, Australia, they continue to serve clients from all around the world as devoted creators. Sales are another indicator of a brand's success outside its internet following. The majority of bridesmaid dresses are sold at their Sydney flagship store, which leads the entire nation.
The bride line
With brides clothing their bridesmaids,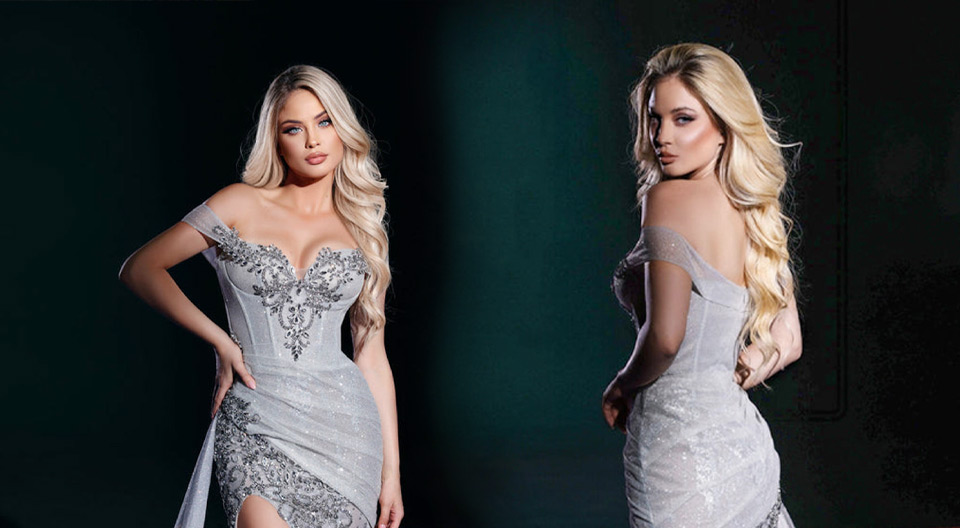 the Portia and Scarlett dresses has been an instant hit around the globe. Because of the enormous demand for additional bridesmaid dresses from both domestic and foreign markets, their sister brand, Dollhouse Bridesmaids, was founded solely. A bridesmaid's budget was taken into consideration when designing the bridesmaid collection and each gown was kept at a reasonable price. That reason has contributed to the gowns' increasing popularity in the prom and special event markets for occasion dresses. Dresses from this brand are intended to fit women of different shapes, sizes, and budget ranges without compromising style.
FEMME and levish
Each and every evening gown by Portia and Scarlett is delicate and lovely. The brand's color palettes, however, fall into two main groups that are tailored to particular environments and skin tones.
Caption
Where Portia and Scarlett dresses really stand out is in bridesmaids' gowns. The company's soft blush palettes, which come in ballet pink, dove grey, light mauve, pale peach, powder blue, and light lilac shades, are arguably best recognized for them. Each and every lady may discover the ideal pale match for her skin tone with these wonderfully stunning pale colors, which come in just enough variation.
The other color scheme that Scarlett and Portia prefer is one of jewel tones, which includes rich emerald greens, deep garnet, deep sapphire blues, and bright rubies reds. These dresses can be worn more than once as bridesmaids because of their darker tones. Forever, you can wear these dresses in timeless, feminine colors as cocktail, black tie, or black tie optional clothing. Every woman can choose a gorgeously cultured gown thanks to the colors in various jewel tones.
Fits you in Fancy Aura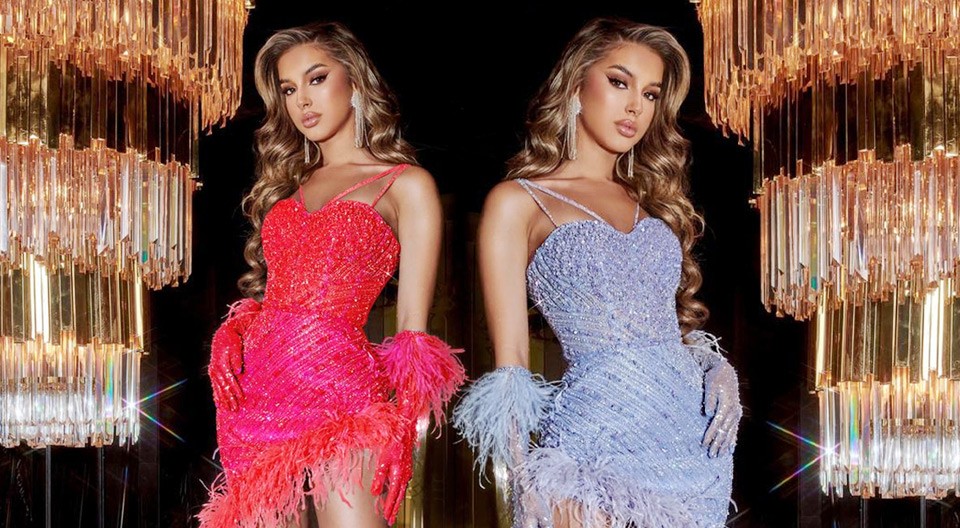 When putting together an outfit for a fancy evening out, many ladies neglects to fully take into account the other details of their appearance. Women ought to prepare their haircuts and cosmetics ahead of time of their special occasion, especially when encountered with designers whose dresses draw attention to the collapse and bodice.
This can provide an excuse for testing without the repercussions of an ensemble that doesn't quite work out. When wearing a gown with a halter neck and spaghetti-strap detailing, putting on your tresses down can help each frame your face and give the look a feminine, "goddess" vibe. In contrast, wearing your hair up in an up do with a strapless gown can give you an unrivalled air of elegance, style, and grace by showcasing your shoulders, neck, and arms.
SILHOUETTES WITH SHAPE
The feminine silhouette, which is subtle and beautiful yet passionate and sexy, has been accomplished by Portia and Scarlett designs.
Both flow and form-fitting styles are featured in their bridesmaid collections. The mermaid-like shapes of the form-fitting designs frequently use the flaring bottom to balance ornamentation along the top. Additionally emphasizing a woman's waist and hips to create hourglass shapes are the form-fitting designs. To add a personal touch to each dress, the more flowing designs—typically A-lines with hanging fabric beneath the waist—include flower petals or elaborate beading. The bridal designs' necklines span from sweetheart to halter, emphasizing the shoulders.
Portia & Scarlett also have more vibrant creates, like a figure-hugging crimson sleeveless dress with a bustle or hot pink or teal slinky wrap-bodice gowns, for individuals who want to make a more striking statement. These are additionally off-the-shoulder sweetheart-neckline mermaid evening dresses with ornate trains attached, all in vivid petal fabric, for the height of theatrical flair.
Whichever profile you want, Portia and Scarlett dresses are certain to offer a form that will not only emphasize the features you like best about your body but also flatter it. Portia and Scarlett priorities designing for women of all shapes and sizes, thus they have evening gowns in a variety of sizes to ensure that every woman may find the dress.
This fashion trend is ideal for any occasion, whether it is a prom, pageant, lunch party, or wedding. These dresses will leave an outstanding impact on your big day because to their exquisite silhouette, stunning embellishments, color contrasts with, and sleeve for any season. For maids of honor and bridesmaids, this style is ideal. But the appeal of this style doesn't end there—any bride who desires a distinctive wedding party will adore donning it too!